References and Recommendations,
Private & Domestic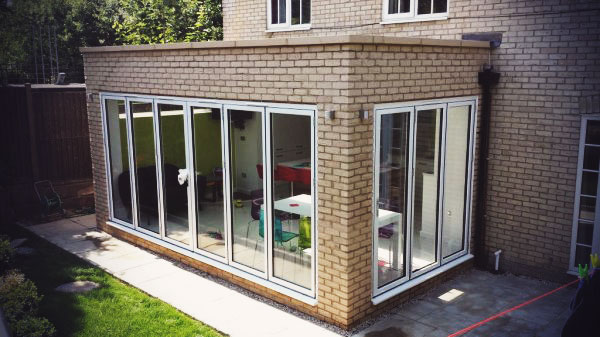 The success of C J Yates Construction Ltd is based upon customer satisfaction. We consistently exceed the expectations of our clients, and therefore we benefit from continued referrals from our numerous satisfied customers. Please see a selection of our recommendations on this page. You are welcome to request additional genuine customer feedback or view previous projects at your convenience.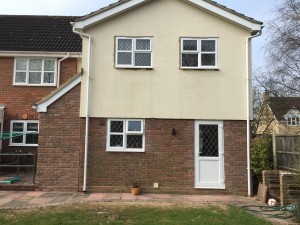 "Since the middle of January 2015, C J Yates Construction have carried out three separate projects for me at my Windermere Drive address in Braintree.
– Firstly they completed a garage conversion to an annex to the house incorporating a living room and separate shower room for my wife's mother.
This project was completed on time to an exceptional standard, and the mother-in-law is absolutely delighted with her new home.
– The second piece of work was the erection of a new front porch to the main house.
This was also completed on time and has made a great difference to our house entrance which both myself and my wife are very pleased with as it not only cuts out significant drafts, but we have also gained a new cloakroom.
– The third programme was to remove the old existing conservatory from the rear of the property and to build a new bigger dining room extension.
This work commenced in mid September and was scheduled for completion by beginning of December and totally clear by Christmas.
I have to say that Conrad and his team have really excelled themselves with this project. Not only did they complete the main programme three weeks early, but the overall standard of the work has again been excellent. My wife and I have a wonderful new dining room which could not have been better.
Many thanks to C J Yates Construction, who I would strongly recommend to anyone looking for similar projects to be carried out."
Nick Wright
.
Nick Wright, Braintree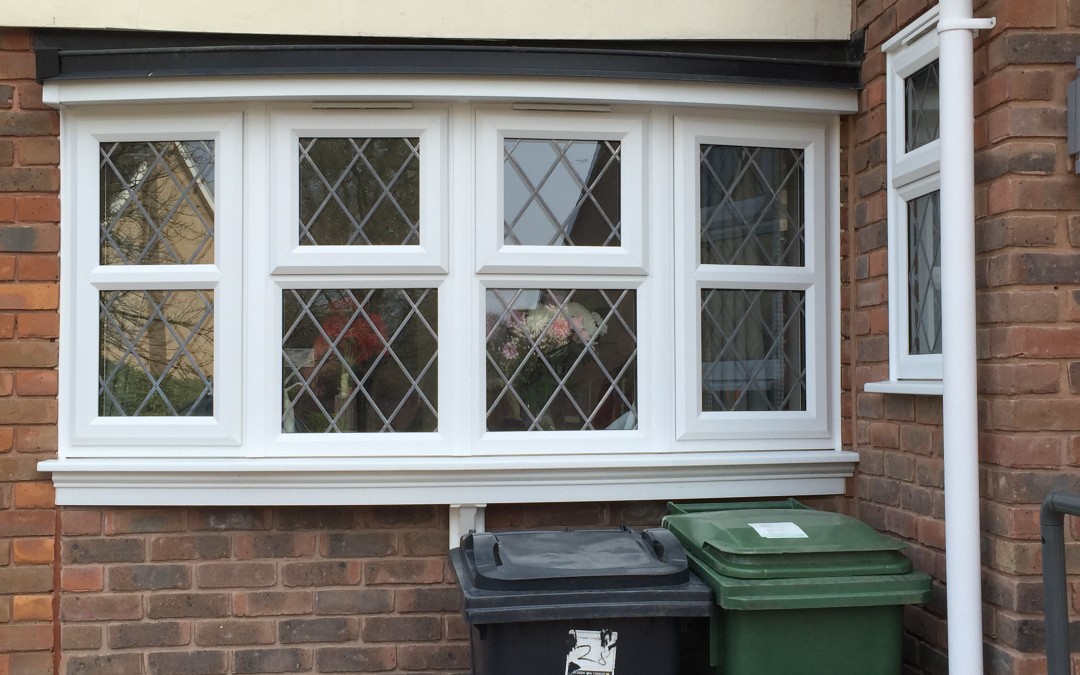 My wife and I have been absolutely delighted with the garage conversion and extension carried out by C J Yates Construction Ltd.
Our move was delayed by several months due to various house chain issues meaning that our builders could not start when originally planned. However when we did move in January we agreed a tight completion programme for the annex to be completed by beginning of March to enable my wife's mother to move in before we went on a pre- booked holiday.
I would have no hesitation in recommending this company for building works.

The project was kept to schedule and professionally managed by Conrad Yates using a succession of excellent tradesmen.
I would have no hesitation in recommending this company for building works.
Nick Wright, Braintree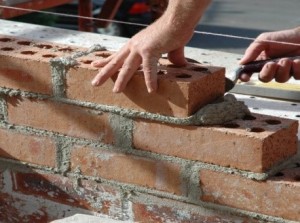 />
We had a very damaged, dangerous brick wall at the edge of drive. CJ Yates Construction was a company recommended to us. I called them and explained the situation. Conrad understood that I required the wall to be demolished and then rebuilt as quickly as possible. They worked tirelessly and We were so pleased with the final result. You would have never have known they had been builders here the drive, path and road were cleaned and tidied before they left.
Mr & Mrs Chapell, Braintree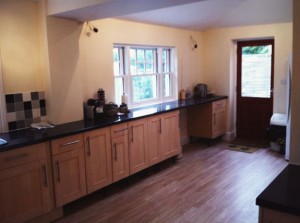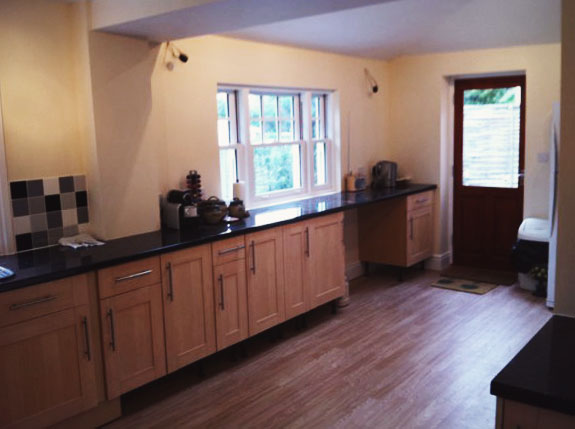 Having had drawing done for my kitchen and garage extension I approached several different building contractors, having received quotes I opted for C J Yates who's quote was very competitive. They helped me at every stage of the build. The experience with building regulations and planning permission was invaluable as they helped me to gain consent to go ahead with the build and at each stage during the build the inspectors were more than happy to sign off at each stage. Before commencing the work I was given an estimated time for completion of the work and was informed when they would be on site and kept informed of progress at all times. I was very impressed with their standard of work and the way in which they tidied up each day, making life for me and my family during the build as stress free as possible. Visitors and neighbours all commented on the quality of their workmanship and that the disruption to our quiet road was minimal. In the middle of the build I had some ideas for changes to the original plans and both Steve and Conrad talked them through with me, contacted the council and gained the go ahead; they gave me an approximate price for the extra work and continued without any fuss. The final price I paid was what they had said it would be with no hidden extras. They finished when they said they would and I was extremely pleased with all of their work. I cannot speak more highly of them.
Nicola Stevenson, Ipswich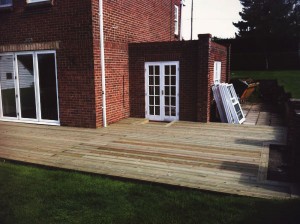 We required some modifications to be carried out in our home, so we contacted three companies whom had been recommended to us. From the first initial meeting with Conrad, we felt impressed with his approach and knowledge. The price was also within our budget. We have no regrets in choosing CJ Yates Construction Ltd, and we are happy to recommended them to friends and family. We are so pleased with our kitchen.

Gabby & Gavin, Epping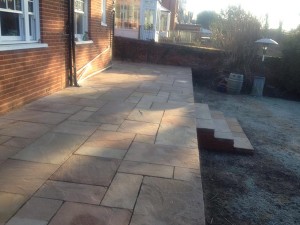 Having had my extension done by C J Yates they were the first people I contacted when I was planning to have a raised terrace at the back of my house. I sent them some rough dimensions and from that and after chatting with them they were able to give me a very reasonable quote. They also advised me on the sort of slabs that I would need and how many to buy. They gave me a date to start and I ordered my slabs. Having worked with them before I was very happy to give them a key so that they had access to the house and garden. The work was completed as per schedule and the standard was high. It is nice to find a company with such high standards and one that is so trustworthy. I cannot recommend them highly enough.
Nicola Stevenson, Ipswich
C J Yates Construction completed an extension on my home to a very high standard. I found them very easy to work with and contact, they were courteous and professional at all times. I would not hesitate to recommend them to anyone who wants a professional, polite and complete construction service. Conrad and his team are very knowledgeable in all aspects of the building trade.
Lee Dodge, Braintree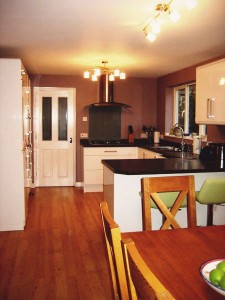 Very accommodating and patient with our constantly changing ideas and plans; it would be harder to find a more friendly and easy to work with team. They were very hard working and never left our house in a state where we were unable to continue living comfortably within the restrictions of a building site. We have been happy with the building and decorating as well as the kitchen installation undertaken which in fact suits us better than our original ideas. C J Yates Construction communicated well with the council and our neighbours such that the work progressed rapidly without delay. Our neighbours have commented on how happy they were with the remedial work required after the scaffolding was removed. We felt secure in leaving them whilst out, even the dog missed them when the work was completed. We are delighted to recommend Conrad, and his team to anyone requiring building or kitchen installation, if they are unable to do it they will know someone who can!
Mrs Box, Braintree – Side Extension/Porch/Kitchen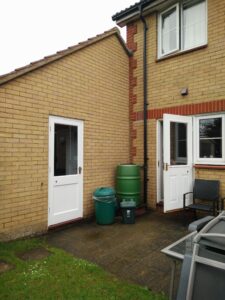 We were introduced to Conrad and his team in late 2010 and requested he redevelop our existing double garage into two new rooms. Conrad and his men worked tirelessly to ensure that the project was completed in time for the Christmas festivities.

The work was sympathetically carried out to link the garage to the house in such a way that made the alteration appear as though the house were built that way. The work has greatly enhanced family life as well as the value of the property.

We are extremely pleased with the work that has been done and the high quality finish and attention to detail shown by Conrad and his team. We are so pleased that we have already recommended Conrad to a number of friends who have also been extremely pleased with Conrad's work.
Mr Davey, Braintree – Garage Conversion
---
Commercial References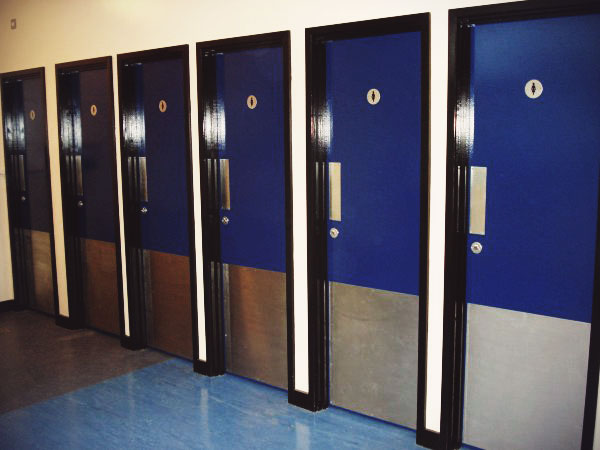 Following from a successful WC refurbishment C J Yates Construction Ltd were successful in tendering for providing replacement fire doors around the school. These were installed quickly and professionally.
Philippa Reed, Surveyor at Barker Associates LLP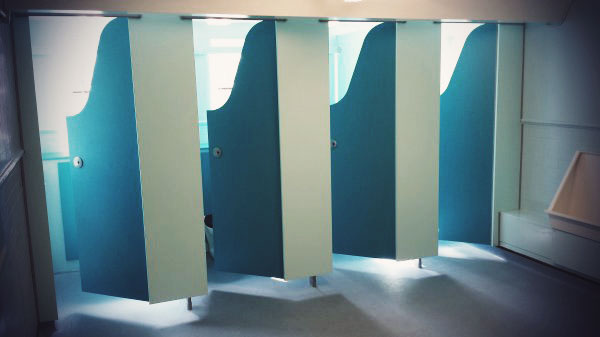 C J Yates Construction Ltd completed a successful project at Noel Park School in 2013 refurbishing three pupil WCs. The works were completed during the summer holidays and were finished to a very high standard. The school staff are very happy with the completed works which have significantly enhanced the pupil and school environment.
Philippa Reed, Surveyor at Barker Associates LLP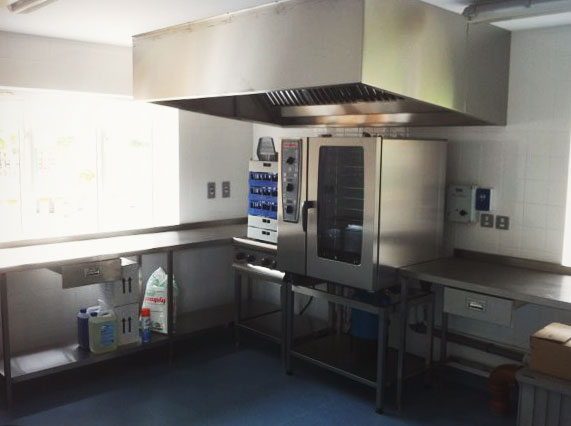 C J Yates Construction Ltd successfully tendered for and completed construction works of over £100,000.00 to provide a village primary school with a catering kitchen capable of preparing and cooking meals for all its pupils. The works included an extension to the hall to create a servery, large preparation and cooking area, external safeguarding and access work, mechanical and electrical upgrading/installation and the management of specialist sub-contractors/installers.
Through all stages of the project C J Yates Construction proved to be exceptionally well organised, highly professional and delivered exceptional quality of workmanship. Working in an occupied and congested primary school site is not an easy task but all of the construction team took this in their stride and even became so ingrained in everyday school life they were invited to assemblies and be part of several school activities.
The project was completed on time and under budget which is even more impressive considering the contract was undertaken during the wettest April to June since records began (Environment Agency, July 2012).
This was the first time Barker Associates had used C J Yates Construction and due to the excellent experience we have already offered them further opportunities to tender.
We look forward to working with C J Yates Construction again.
James Johnson MRICS, Associate Surveyor at Barker Associates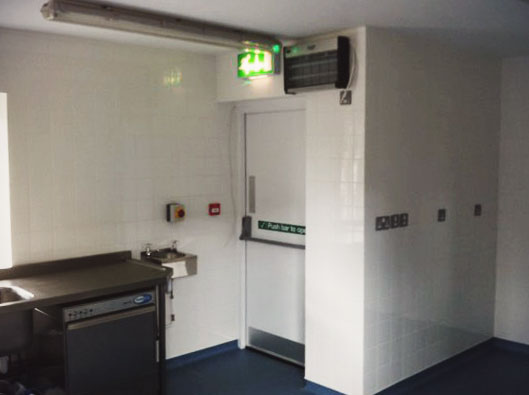 C J Yates Construction have recently completed a major building project at Cressing Primary School which included the building and fit of a new kitchen. The service from C J Yates Construction, from the initial tendering process, right through to the completion of the project, has been first class. Conrad and his team have dealt with all issues associated with the build and this has enabled the school to run smoothly. Furthermore, they have been welcome visitors to the school, as they have spoken with pupils about the construction process – they even judged our Easter Egg Competition!
The final finish is excellent and we have all been incredibly impressed with their hard work and expertise. As a result, I have no reservations in using C J Yates Construction services in the future.
Mr Stewart Caplin, Cressing Primary School